Spiderwort Wins Prestigious Judge's Choice Award at Industry-Leading Octane Medical Aesthetics Tech Forum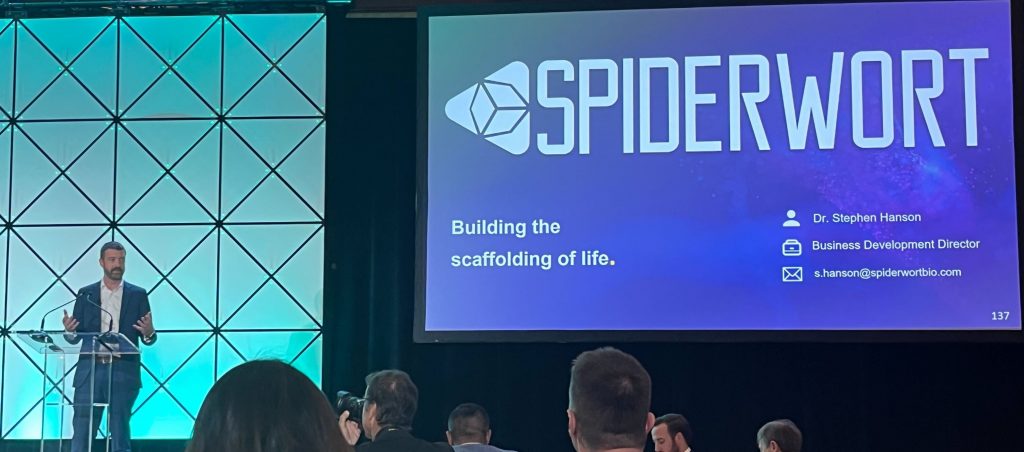 This award follow's Spiderwort's inaugural presentation to the medical aesthetics industry in the U.S. market.
Ottawa — February 7, 2023 — Spiderwort Inc., the biotech company innovating in cellulose-based tissue engineering, is proud to announce it has been selected as the recipient of the Judge's Choice award at the Octane Medical Aesthetics Forum held on January 26 – 27 in Newport Beach, CA.
This award recognizes cutting-edge innovation in the field of medical aesthetics and is voted on by a panel of medical industry experts. Spiderwort's revolutionary approach to regenerative medicine set it apart to earn this recognition.
Spiderwort uses plant-derived scaffolding to create a structure for real tissue to grow. A leading application for these biomaterials is soft tissue augmentation for aesthetic enhancement. The company is taking a new approach to dermal fillers with CelluJuve™ — an injectable that not only allows for superior control and the use of smaller needles, but also enables precise corrections and decreases the likelihood of adverse events. With its unique and ideal viscoelastic properties, CelluJuve improves firmness and support levels that match the native tissue environment.
"We are honored to receive this award and be recognized in the biotech and medical aesthetics industry," said Charles M. Cuerrier, CEO, Spiderwort Inc. "We are committed to developing a product that pushes the boundaries of innovation, while helping patients recover and achieve their aesthetic goals to improve both self-confidence and quality of life. This award is a testament to the success and hard work of our dedicated research and development team."
"We are thrilled and humbled to win the Judge's Choice Award," said Stephen Hanson, Director of Business Development, Spiderwort Inc., "It is truly rewarding to see the hard work put into our product recognized by leading experts in the industry. This award reinforces and validates our mission to develop new and disruptive solutions in the biotechnology and medical aesthetics space."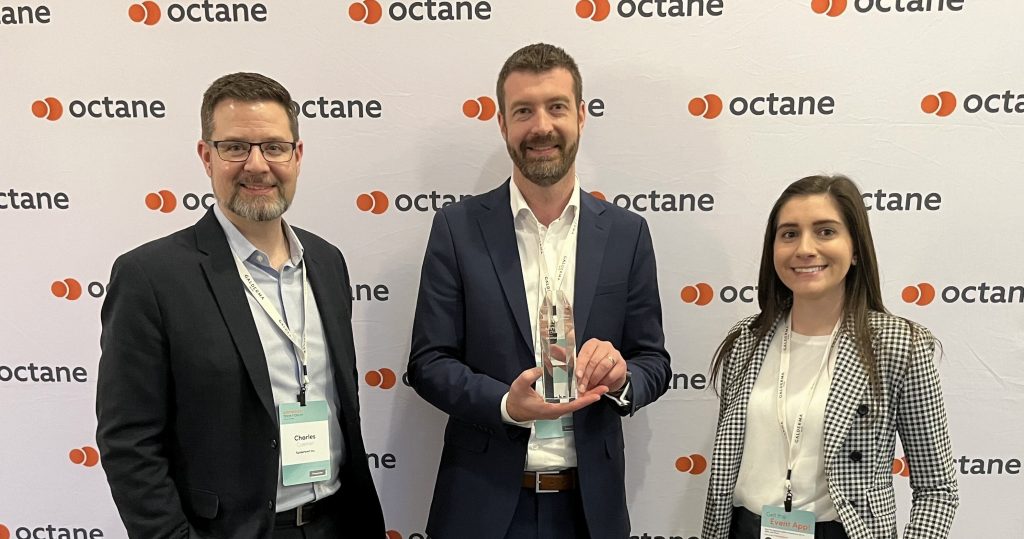 About Spiderwort
Spiderwort is transforming biotechnology with a platform of cellulose-based biomaterials that serve as the scaffolds for the regenerative medicine of the future. Spiderwort's biomaterials have shown promise in the treatment of spinal cord injuries and soft tissue regeneration. Spun out as a startup from the Pelling Lab, Spiderwort is led by CEO Charles M. Cuerrier and inspired by the work of CSO and TED Fellow Andrew E. Pelling. Learn more at spiderwortbio.com.
Media Contact
Shannon Murphy
s.murphy@spiderwortbio.com
613-808-5939